Lee Harvey Oswald was a former US Marine who assassinated President John F. Kennedy in Dallas on November 22, 1963.
After assassinating the president of the United States, John F. Kennedy, shooting him from the sixth floor of the Dallas School Book Depository building, Oswald (who had worked there for only 37 days), went downstairs to go outside. Upon reaching the second floor, Oswald came face to face with police officer Marrion Baker (who had entered the building as soon as he heard the shots), who pointed his pistol at him. Behind the policeman was the building manager, Mr. Roy Truly. Baker asks Truly, "Do you know this man? Does he work here?" Receiving an affirmative answer, the two continued upstairs, in search of the murderer. Baker later testified that when he pointed his gun at Oswald, Oswald did not move a muscle in his face or say a word.
Leaving the Book Depository, Oswald went to his room that he had rented in a rooming house. There, despite the heat it was, he put on a jacket, in one of whose pockets he kept a revolver, caliber 38. He then went out and began to walk down the street. After a few minutes, police officer J. D. Tippit, driving his patrol car, saw Oswald and stopped him for questioning (all the patrolmen had already received Oswald's description, as he was the only missing Book Depository worker). When Tippit got out of the car, Oswald fired five bullets at him, four of which hit the body of the unfortunate policeman, dying instantly.
Oswald then fled the scene of the crime and after walking a good distance entered a movie theater (the Texas Theater) without paying. The cashier, already aware of the Kennedy assassination and seeing Oswald in such a suspicious attitude, she called the police. When the police entered the cinema, Oswald pushed the policeman who wanted to apprehend him, drew his gun and pulled the trigger (he had already reloaded his revolver before arriving at the cinema), but fortunately the mechanism jammed and he was caught without further loss of lives.
They put him in a car and before arriving at the police station, the officer who was next to him told him that, by getting out, he could hide his face from the press. To which Oswald, furious, replied: "Why should I hide my face? I haven't done anything to be ashamed of." What a cheek!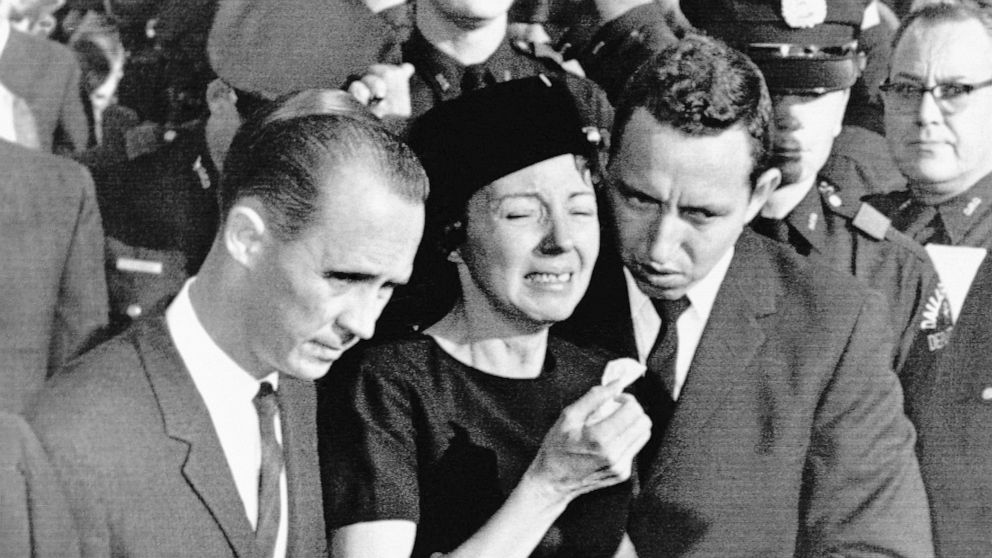 It can be mentioned that if officer Marrion Baker had arrested Oswald, policeman Tippit would not have died. But how could he imagine that a bookstore worker was the killer?
REFERENCE: "Case Closed, Lee Harvey Oswald and the Assassination of JFK", by Gerald Posner, pages 4 and 265.